Rinze Morino
Jump to navigation
Jump to search
Rinze Morino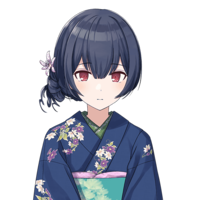 Character Data
| | |
| --- | --- |
| Name: | 杜野凛世 (Morino Rinze) |
| Voice actor: | 丸岡和佳奈 (Maruoka Wakana) |
| Age: | 16 |
| Height: | 155 cm |
| Weight: | 44 kg |
| Birthday: | October 19th |
| Blood type: | B |
| Three sizes: | 70-54-78 |
| Hobbies: | Shojo manga, Traditional arts |
| Skill: | Origami, Hyakunin Isshu |
| Likes: | ? |
| Handedness: | Left |
| Horoscope: | Libra |
| Hometown: | Tottori |
| Image Color: |      |
Signature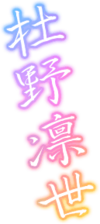 Rinze Morino is one of the idols that can be produced in THE [email protected] Shiny Colors. She is voiced by Wakana Maruoka. She is a member of the unit Houkago Climax Girls.
"Producer, I will stay with you… as long as I live…"
A girl with a calm appearance who embodies the spirit of a traditional Japanese woman and speaks in keigo. Her manners are impeccable and she tends to speak humbly of herself while being highly respectful to others. Because she was raised in a traditional family, Rinze is unfamiliar with the world in overall and says that she likes to read shojo manga to learn more about it. She speaks in a "slow and robotic" way and is constantly with a straw doll bag.
Click here for character specific commus.
Yumesaki After school
Taiyou Kiss
Beach Braver
Yorimichi Sunset

Spread the Wings!!
Multicolored Sky
Let's get a chance
SNOW FLAKES MEMORIES
Ambitious Eve
Itsuka Shiny Days

Her family owns a kimono shop.
For other official art and 2D outfit sprites, click here.