Hana Suzuki
Jump to navigation
Jump to search
Hana Suzuki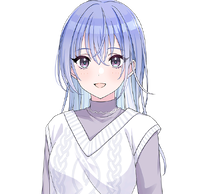 Character Data
| | |
| --- | --- |
| Name: | 鈴木羽那 (Suzuki Hana) |
| Voice actor: | 三川華月 (Miikawa Haruna) |
| Age: | 18 |
| Height: | 158 cm |
| Weight: | 49 kg |
| Birthday: | Oct 2nd |
| Blood type: | O |
| Three sizes: | |
| Hobbies: | |
| Skill: | |
| Handedness: | |
| Horoscope: | Libra |
| Hometown: | Okayama |
| Image Color: |      |
Signature
File:HanaSuzukiSign.png
Hana Suzuki is one of the idols that can be produced in THE IDOLM@STER SHINY COLORS. She is voiced by Haruna Miikawa. She is part of the trio unit CoMETIK, with Luca Ikaruga and Haruki Ikuta.
I'm Hana Suzuki, I'll do my best (Song for prism)
A "natural idol" with a positive, innocent, calm and honest personality.
Her carefree appearance with rich expressions attracts people naturally.